It's the Month of HAMILTON!
Just a quick note to share that Stephanie Dray and I are celebrating the Month of Hamilton the whole month of July! July is always a big month in the world of Hamilton with July 4th and the anniversaries of the Burr-Hamilton duel and Alexander's death (spoiler alert!), but this year July is even more special with the debut of the Hamilton movie on Disney+! So we're hosting giveaways, live chats, discussions, and more! Join us on Facebook, Instagram, and by live stream so you don't throw away your shot!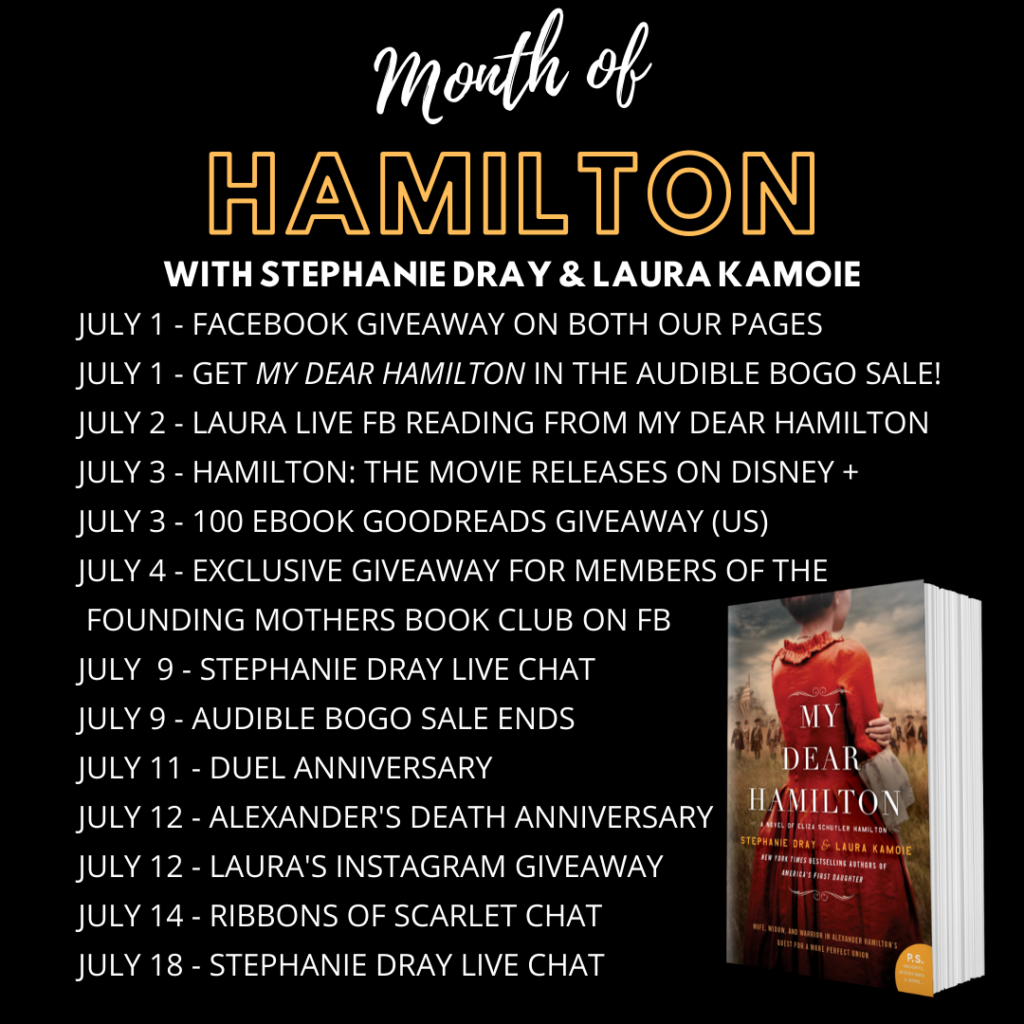 Thanks for reading! I hope you'll join in the fun!