EXCLUSIVE: Order a copy of Ribbons of Scarlet signed by all 6 authors!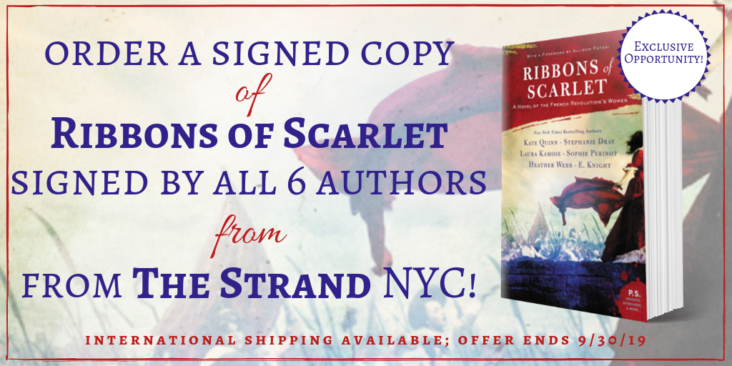 Hello! Just a quick note to share an exclusive opportunity. If you can't attend one of the stops on our nationwide tour for Ribbons of Scarlet, you can still get a copy of the book signed by all six of us from our friends at Strand Book Store, which is hosting us for our launch event on September 30, 2019. Treat yourself or great for a gift. And open to international orders!
We hope to sign one for you! Thanks for reading!